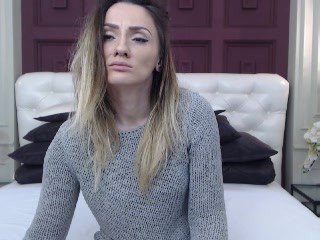 My Fetish: ask me
Webcam profile: I'm the kind of babe who can gulp champagne/red wine at sunset or beer on the bed. I'm joy, I'm X-rated, am harmless, I am fantastic, sensuous and passionate. I'm your sugar and spice baby. I'm everything your heart ever wished. I like mature dudes who know what they want, being treated well and also handling you right. I love an intelligent talk, being beside you when you need me. I want to drive you horny and mischievous with my figure. I ENJOY sense you eyes when you see me and that turn me on so much. Talking Iphone nothings in my ear is bringing chills down my spine. I enjoy it when a dude chats HARD-CORE to me, rubbin' every inch of my bod, groping me softly. But most of all, I will make you sense like in heaven when you're in my personal apartment, this is my goal.Let's have a ultra-cute chat together. I can be your escape from real life, make you leave behind your problems, take you away and bring you into my world. I like fellows that respect me and make me sense appreciated. When you go into my room, you should know that I am off the hook. Take the time to get to know me. This time will help me know what you dream, love and what makes you sense fine and blessed!
Favourite fucky-fucky position: ask me
What I do in my inexperienced show: Lack of intelligence, rudeness, immature attitude. Don't bark me orders! It can't work with me. Take time to say, at least, HI and BYE, it's a matter of seconds and respect :).
What I don't like: ask me