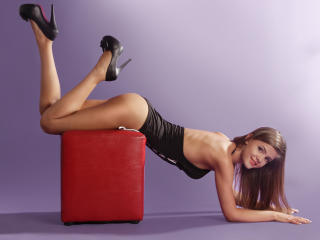 My Fetish: My fetishes are my magnificent bra-stuffers and feet fetish
Webcam profile: I am beautiful, youthful slag, highly mushy and cheery! I want to share with you my happiness and to make you wish my own desires! Lots of smooches for you boys !
Favourite fuck-a-thon position: I choose taking my time in oral fulfillment .. so i love doing oral but also receive as much .. yes that is the ultimate thing a man can win my heart if can .. satiate me with oral bang-out!
What I do in my unexperienced show: Boys with attitude,meaning ones that know what they like in hookup, the ones who can satisfy a nymph for real a man with a strenuous voice who knows how to tell me what I need to hear and also tell me what he enjoys to be done to him!
What I don't like: Do not attempt to wreck my fine mood by being assertive and Live. Thank you !