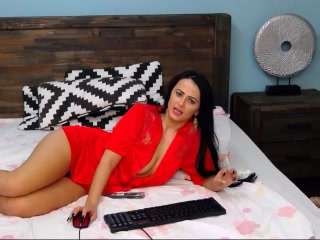 My Fetish: Lotion, c2c, stilettos, roleplay.
Webcam profile: I'm a voluptuous nymph with lots of practice in allurement… let yourself fall in my spectacular hands and I'll drive you crazy with my titillating dance moves, my hilarious personality and most of all with my preparedness to fulfill your wishes 😉 A smooch from BelleCarmela is not to miss!
Favourite romp position: My favourite is Sixty-nine… can you guess why?
What I do in my fledgling show: Certain boys with Hot fantasies that can appreciate a ex-girlfriend like BelleCarmela 😉
What I don't like: I like to savour every moment of sensation in your company so don't be in rush!